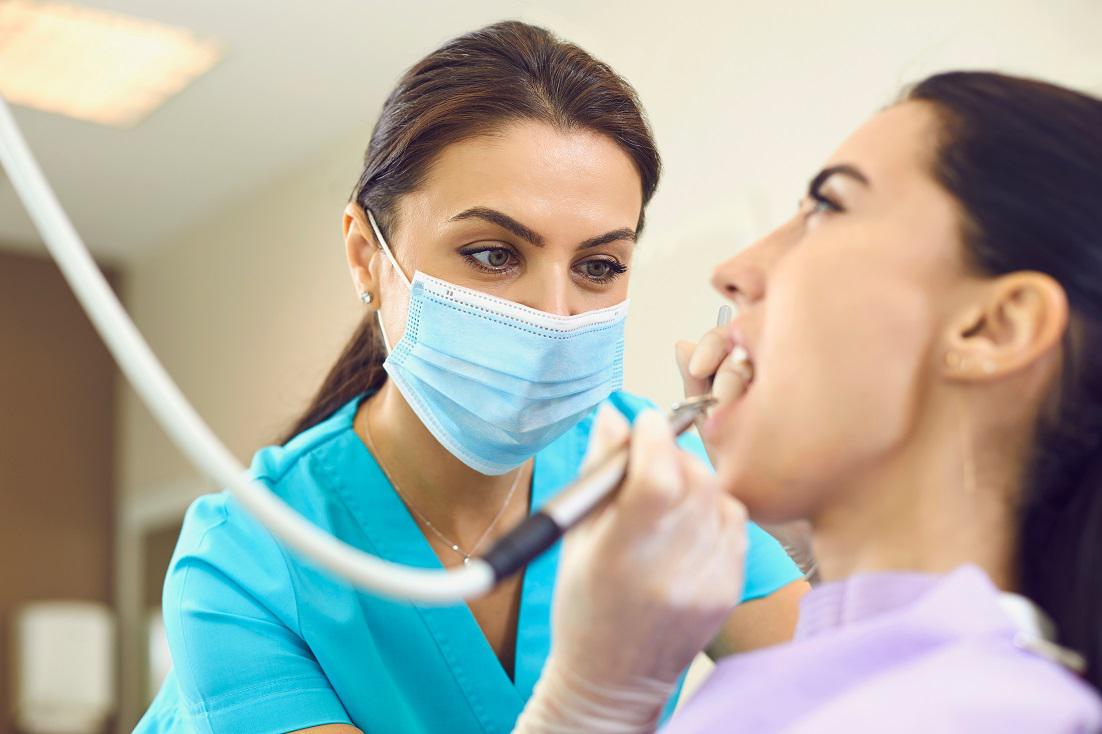 To our dental hygienists, we appreciate you more than words can express! You work hard and show up with a smile every day to create a positive experience for our team members and our patients. Our offices couldn't run without you!
For patients, it may seem like the dental hygienist's role is simply to clean teeth. However, hygienists have several daily responsibilities that play an essential role in the patient's health and well-being as well as support the dentist and other team members.
Here are the primary responsibilities of dental hygienists:
1. To review the patient's dental and health history
Your medical history can help the dentist and hygienist determine the best treatment options for your smile. Before beginning any sort of treatment or exam, the hygienist reviews your dental and medical history by looking at your chart or asking a series of questions. This process gives insight into:
previous dental work and medical conditions,
changes in overall health, medications, or allergies,
and oral health risks
It can also help avoid medical emergencies.
2. To screen patients
With a quick scan of the head, neck, and mouth, dental hygienists can spot signs of tooth decay, gum disease, oral cancer, and other potential concerns. This screening is extremely important in spotting oral health problems in their earliest stages and informing the dentist so they can create a personalized treatment plan.
3. To perform dental cleanings
Dental cleanings are essential for maintaining optimal oral health at any age. Dental hygienists must be patient and detail-oriented to ensure they clean the inside of the patient's mouth completely. Here is what a dental cleaning entails:
Removing plaque and tartar: Using a small mirror and scaler, the hygienist moves from one tooth to the next removing plaque and tartar from the gum line and between the teeth.
Gritty toothpaste cleaning: Next, the hygienist will use a gritty toothpaste (with the flavor of your choice) and a high-powered electric toothbrush to remove any leftover tartar. The gritty consistency scrubs and shines the teeth.
Flossing: A professional flossing also helps remove any leftover plaque and tartar. During this part of the process, the hygienist cleans deep between the teeth and can locate any trouble spots where the gums are bleeding or seem irritated.
Rinse: Using a liquid fluoride mouth rinse, patients swish the liquid around and spit it out. The hygienist may use the saliva ejector to remove it.
Fluoride treatment: The final step of the cleaning process is the fluoride treatment. Fluoride helps protect the teeth against cavities and this special concoction can fight against cavities for several months. Hygienists place the gel or paste into a mouthpiece that fits over your teeth and stays for one minute. Once removed, a varnish is painted onto the teeth and hardens immediately.
4. To take dental x-rays
Dental x-rays help dentists and hygienists spot oral health issues in the earliest stages, which is key to successful treatment. Whether a patient needs an x-ray depends on his or her health records, age, and risk for oral disease.
5. To apply preventive treatments
After a dental cleaning, the hygienist may recommend and apply preventive treatments like fluoride treatment and dental sealants or recommend preventive measures like a mouth guard.
6. To teach patients about good oral hygiene
Patient education is an essential component of being a dental hygienist. They understand the link between oral health and overall wellness, so they focus on teaching patients of all ages how to keep their teeth and gums healthy.
The hygienist will recommend brushing techniques, toothbrushes, toothpaste, mouthwash, floss, and other oral hygiene products and habits to help their patients achieve and maintain optimal oral health.
7. To document each patient's care and treatment as it is performed
Dental hygienists are often the liaison, or middle-man, for the dentist and patient. As such, he or she reports everything they have found during the screening, x-rays, and cleaning, and all treatments they have performed on the patient to the dentist. They also discuss their findings with the patient and briefly explain what the dentist might recommend.
Additionally, hygienists are responsible for maintaining patient dental records so that documentation of care and treatment is always available.
Come Meet Our Friendly Dental Hygienists!
Want to see our hygienists in action? Call to schedule your dental cleaning and exam appointment today. And don't forget to thank the hygienist at the end of your appointment! They deserve it.