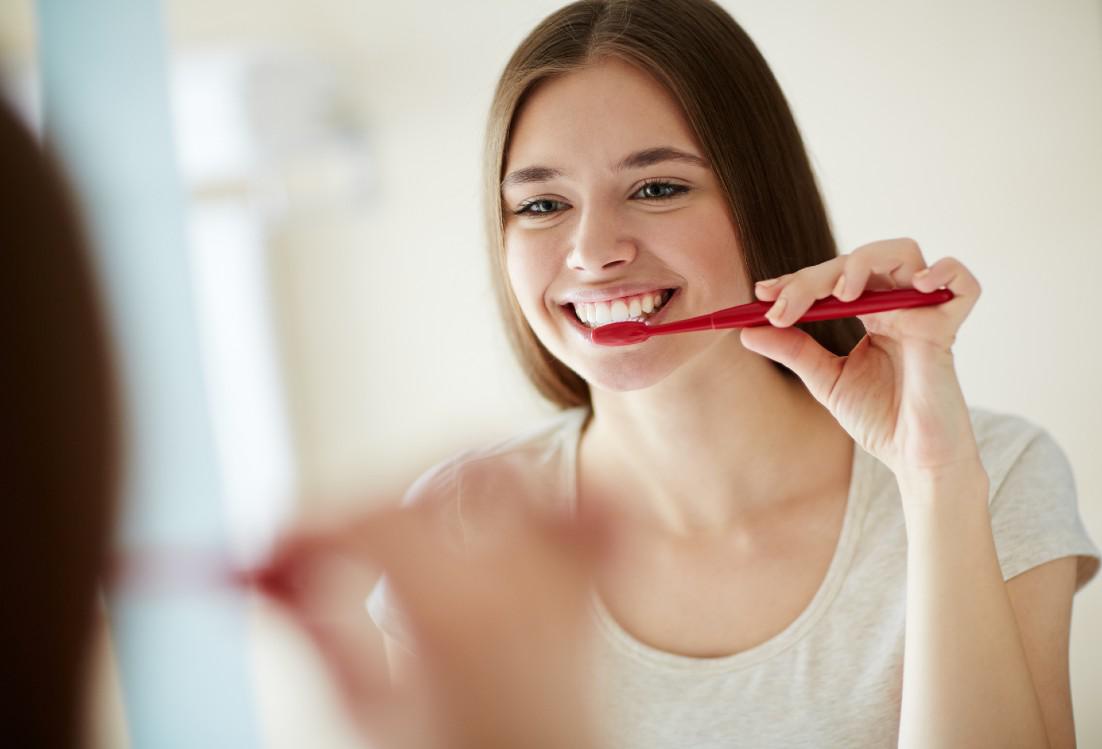 Did you know there is a right way and a wrong way to brush your teeth?
When we ask our patients this question, the typical response is..."No, but is it really that complicated?"
Yet, most people are astounded to find that part of the reason for their oral discomfort is often due to incorrectly brushing their teeth.
Teeth are one of the most valuable "assets" that you have, and you're only given one permanent set of teeth in your lifetime. So, why are so many people not taught the correct way to brush from an early age? While this still surprises our dental office each day, we're here to teach you the four essential techniques that you and your family need to develop starting today.
Four Essential Teeth Brushing Techniques
Only Use a Soft-Bristled Brush
Unfortunately, not all toothbrushes are up to par with the advised standards. So simply selecting one toothbrush based on color or design is not the best approach. You'll want to find one that has soft bristles and will be gentle on your teeth and gums. To determine which brushes are up to standards, you'll need to look for the official American Dental Association (ADA) seal of approval.
It is also important to note that the American Dental Association recommends replacing your family's toothbrushes every three to four months and even more often if the bristles are noticeably frayed or matted.
Use a 45 Degree Angle
When learning to brush our teeth at a young age, few people are told anything about using the proper toothbrush angle. Your toothbrush should be aimed at 45 degrees inside your mouth as you brush your teeth. The reason for this specific angle is so that the toothbrush can more effectively clean your gum line. If your gums aren't properly cleaned each day, it can lead to gum infections or diseases.
Short Circular Strokes
We see it all the time, especially in kids, but brushing left to right along your teeth is not a good idea. In fact, this technique can even cause damage. When cleaning teeth, you need to have a mindset where you're massaging and not scrubbing your teeth.
Instead, start from the gum line and brush in little circular motions, up and down the teeth. It is important to brush gently but thoroughly.
Take Your Time
We've all heard it multiple times. In fact, nearly every time you go to the dentist you will be reminded to spend 2 minutes, two times a day, brushing your teeth. Nevertheless, many people become quickly bored or distracted and fall substantially short of this mark.
Here are some fun ways to encourage you and your kids to spend the necessary time brushing your teeth:
Play your favorite pop song.
Use an actual timer or download an app on your smartphone.
For kids, use an app like the Disney Magic Timer by Oral-B. This app uses your child's favorite characters and sticker books to make brushing time fun!
Understanding the correct way to clean our teeth is a valuable step in achieving optimal oral health. It is important to keep in mind that this measure is only part of a complete dental care routine. You also need to:
Eat a balanced diet.
Limit sugary beverages and snacks.
See your dentist regularly for the prevention and treatment of oral disease.

Contact Our Office
Our dental team enjoys encouraging and assisting our patients to maintain healthy, beautiful smiles. If you have any questions on how to brush your teeth properly, give us a call. We'd be happy to help!